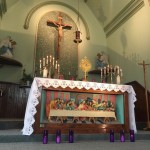 Our Community
In 1966, Bishop Webster established a mission church in Millbrook served by the Redemptorists Fathers. Sunday Mass was initially celebrated at the Legion and later at St. Andrew's United Church. The little mission church grew and on June 12th, 1978, St. Thomas More Parish was established by Bishop Doyle and Father Richard Walsh was appointed its' first pastor.
St. Thomas More moved to its' new home at Grace Presbyterian Church in December of 1979. The church was eventually purchased outright and consecrated as a Catholic Church by Bishop Doyle on October 22nd, 1999.
Over time, connected mission churches were established in Pontypool, Nestleton and Bewdley. Eventually the Nestleton mission church was named St. Bernadette mission church and moved to the United Church in Yelverton.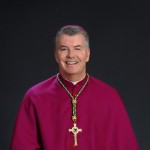 Our Bishop
Bishop William McGrattan, originally from London, ON., is the twelfth and current Bishop of the Roman Catholic Diocese of Peterborough. Our bishop was ordained to the priesthood on the 2nd of May 1987 for the Diocese of London and ordained a bishop on the 12th of January 2010. He was appointed to the Diocese of Peterborough on the 8th of April 2014.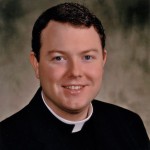 Our Priest
Father Craig Cruikshank was appointed administrator of our parish in July 2015. Originally from Lindsay, ON., Fr. Craig was ordained to the presbyterate in May of 2009 after completing formation at St. Augustine's Seminary in Toronto. After serving as an associate pastor at the Cathedral of St. Peter-in-Chains in Peterborough and later in the same role at St. Alphonsus parish in Peterborough, Father Craig served as the director for vocations, evangelization and youth for five years before beginning his service at our parish in August of 2015.